Market Forecast: Consumer Credit, JOLTS, and Mortgage Applications
Blog posted On September 09, 2019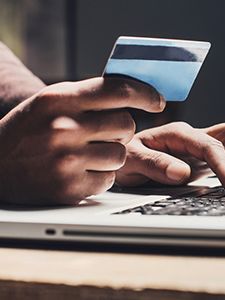 There are no significant housing reports scheduled for this week, aside from the Mortgage Bankers Association (MBA) weekly mortgage application survey. Other market-moving reports include the consumer credit report and the Labor Department's Job Openings and Labor Turnover Survey (JOLTS).
The consumer credit report tracks total outstanding consumer credit segmented by revolving and nonrevolving credit. Healthy consumer borrowing is a sign of economic expansion but too much consumer borrowing can be a sign of economic trouble ahead. Revolving credit, like monthly credit card bills, declined 0.1% month-over-month in June. Non-revolving credit, including student loans and car loans but excluding mortgage debt, increased 8.4% month-over-month in June. Overall, consumer credit increased by $14.6 billion at an annual growth rate of 4.3%. Although borrowing has slowed, Federal Reserve Chairman Jerome Powell said households, "are in very good shape overall."
The Labor Department's JOLTS report tracks monthly changes in job openings, hiring and voluntary quits. In May, job openings fell to a level of 7.35 million. Voluntary quits are also down to a level of 3.43 million. Companies hired 5.7 million workers.
The MBA weekly mortgage application survey was mixed for the week ending 8/30. New purchase application submissions climbed 4.0% but refinance application submissions fell 7.0% for a composite decrease of 3.1%. Homeowners who can benefit from a refinance may have already made their moves as mortgage rates continue to trend lower.
Although overall economic growth is slowing down, it's not bad news for housing, it's just cyclical. After the longest period of sustained growth in history, it's natural for growth to slow. The Federal Open Market Committee (FOMC) may vote to cut rates again this month, but even if they do not, mortgage rates will likely remain historically low. If you have any questions about today's low rates, please let me know.
Sources: CNBC, CNBC, Econoday, MarketWatch, MarketWatch, Mortgage News Daily