Market Recap: Home Builder Sentiment Improves, Mortgage Apps Mixed, Housing Starts and Building Permits Declined
Blog posted On October 18, 2019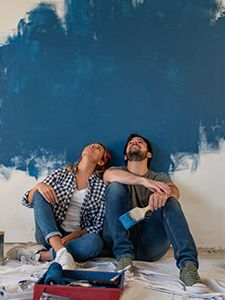 Mortgage rates did not change significantly this week, trending slightly downward according to some sources. Home builder sentiment reached the highest level in almost two years. New purchase mortgage application submissions declined, and refinance mortgage application submissions increased. After strong numbers in August, housing starts and building permits declined.
The National Association of Home Builders' (NAHB) housing market index reached a 20-month high in October, driven by activity surrounding lower mortgage rates. The composite index improved to a level of 71. Current sales conditions climbed to a level of 78, sales expectations for the next six months jumped to a level of 76, and buyer foot traffic increased to a level of 54. Any reading above 50 is considered positive. Although lower mortgage rates have improved general home buyer sentiment, NAHB chief economist Robert Dietz warned, "builders continue to remain cautious due to ongoing supply side constraints and concerns about a slowing economy."
The Mortgage Bankers Association (MBA) weekly mortgage application survey was divided for the week ending 10/11. New purchase applications declined 4.0% and refinance applications increased 4.0% for a composite increase of 0.5%. Despite lower mortgage rates, home buyers are still facing difficulties finding homes to buy. Joel Kan, the MBA's associate vice president of economic and industry forecasting, said in a statement, "while near-term economic uncertainty is still a factor, other fundamental issues, such as a lack of housing inventory in many markets, is preventing purchase activity from meaningfully rising.
Housing starts declined 9.4% from August to September to a seasonally adjusted annual rate of 1.256 million units. Year-over-year, however, housing starts are up 1.6%. Building permits also fell, down 2.7% month-over-month in September. Permits to build single-family homes specifically increased 0.8% month-over-month, the highest level since February 2018.
Lower mortgage rates may continue to trigger mortgage activity heading into the Fall. Both home buyers and homeowners may benefit from today's historically low rates. If you are interested in buying a new home or refinancing your current mortgage, let me know.
Sources: CNBC, CNBC, CNBC, Econoday, MarketWatch, MarketWatch, Mortgage News Daily