Market Recap: Construction Spending Declines, Mortgage Apps Mixed, ADP Employment Adds Job
Blog posted On July 05, 2019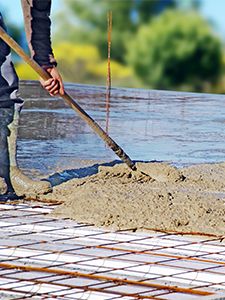 Mortgage rates continued to swing lower, amidst growing speculation surrounding a Federal rate cut later this year. Construction spending pulled back. New purchase mortgage application submissions increased, and refinance mortgage application submissions decreased. The ADP employment report added fewer jobs than expected but was positive.
US construction spending declined 0.8% month-over-month in April to a seasonally adjusted annual rate of $1.3 trillion. Year-over-year, construction spending is down 2.3%. Spending on both private and public construction projects decreased. Residential spending is down 0.6% month-over-month, the fifth straight month of declines.
Mortgage application submissions were mixed for the week ending 6/28. New purchase application submissions increased 1.0% and refinance application submissions decreased 1.0% for a composite decrease of -0.1%. Overall, the MBA has a favorable outlook on this summer's mortgage market. MBA economist, Joel Kan, commented, "a still-strong job market, improving affordability and lower mortgage rates continue to support growth."
The ADP employment report showed the addition of 102,000 in June. The gain was smaller than expected, but much larger than May's figure. Large businesses added 65,000 jobs in June and small businesses lost 33,000 jobs. The data suggests the job market is throttling back. Unemployment remains near an all-time low, but businesses are exerting more caution with hiring.
Lower mortgage rates are stimulating housing activity this summer. Home buyers who were previously priced out of the market or homeowners who could benefit from a refinance may want to take advantage of lower rates. If you are interested in a home purchase or refinance, let me know.
Sources: CNBC, MarketWatch, MarketWatch, MarketWatch, Mortgage News Daily