Airbnb Invests in Affordable Housing
Blog posted On October 09, 2019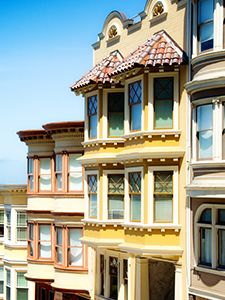 Airbnb, the popular short-term rental service, announced a $25 million investment in affordable housing efforts in the San Francisco Bay Area and Los Angeles County. San Francisco and Los Angeles among other metro areas in the western United States, has experienced rapid home price and rental rate appreciation in recent years. San Francisco specifically has experienced sustained home price appreciation over the years because of the prevalence of job opportunities, especially tech jobs, and the limited supply of housing.
Like other companies who have invested in the communities they serve, Airbnb has pledged $25 million into affordable housing efforts. The investment will fund affordable homeownership programs, small businesses, and the construction and preservation of affordable rental housing. Airbnb Co-Founder, CEO and Head of Community, Brian Chesky, told HousingWire, he was "inspired by Governor Newsom's leadership, [and] took a look at how we could potentially deploy our resources to support the development of more affordable housing. This is just a modest first step, but we are excited to launch this pilot program, learn more, and build on this work in the years ahead."
Although home price appreciation has cooled down in recent months, some home buyers are still facing high home prices, and high down payments. Home builders have skewed toward building larger, more profitable, homes over the past few years, leaving prospective first-time home buyers competing over the same limited amount of starter homes for sale. With older homeowners staying in their homes longer, homeowners who already live in starter homes are also facing a competitive market when they are ready to move up. Building smaller, more affordable homes can help more renters buy a home sooner.
If you are renting and struggling to save for a down payment, you may not know about the low down payment home loans and down payment assistance options available to you. In addition to the 0% down payment VA Loan for qualifying Veterans and active-duty military and the 3.5% to 10% down payment FHA Loan, some conventional home loans are available with down payments as low as 3%. Buying a home may be more achievable than you think.I'd be happy to talk with you and set an achievable down payment savings goal.
Sources: HousingWire