Market Recap: Fed Cuts Rate, Construction Spending Up, Refinance Apps Surge
Blog posted On March 06, 2020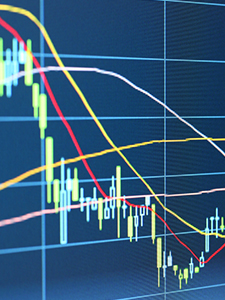 On Tuesday, the Federal Reserve announced an emergency half point rate cut to stimulate economic activity in the wake of the global slowdown due to coronavirus (COVID-19) concerns. Mortgage rates reacted by trending lower. US construction spending increased, refinance mortgage applications jumped, and new purchase mortgage applications declined. The ADP employment report added fewer jobs in February than in January.
Construction spending rebounded in January, up 1.8% month-over-month at an annual rate of $1.37 trillion. Residential construction boosted the figure, with a 2% jump spurred by lower mortgage interest rates. Nonresidential spending also increased, up 1.6% and spending on public construction projects climbed 2.6%.
The Mortgage Bankers Association (MBA) weekly mortgage application survey showed a composite increase of 15.1% for the week ending 2/28. New purchase applications declined 3.0%, but refinance applications climbed 26.0%. Lower mortgage rates continue to drive mortgage momentum with many homeowners taking advantage of the lower rates to refinance.
Private companies added 183,000 jobs in February, down slightly from January's robust 209,000 jobs. Small businesses added 24,000 jobs, medium-sized companies added 26,000 jobs, and large firms added 133,000 jobs. Industries with the most significant gains were education and healthcare followed by leisure and hospitality. Despite fewer jobs added, hiring has showed no signs of slowing down in the wake of the coronavirus (COVID-19).
Following the half point rate cut, mortgage rates are expected to trend lower. Many homeowners could get a lower mortgage interest rate with a mortgage refinance. If you're thinking about a refinance, let us know. Even if you purchased a home within the last few years, today's rates may be lower.
Sources: CNBC, Econoday, MarketWatch, MarketWatch, MarketWatch, Mortgage News Daily