Market Forecast: Job Openings, Jobless Claims, Consumer Price Index
Blog posted On November 09, 2020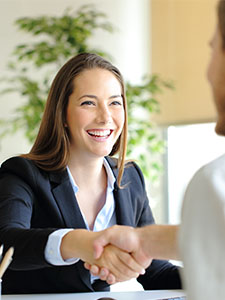 Last week, the Federal Open Market Committee voted to leave the benchmark interest rate unchanged, and mortgage rates remain historically low. This week, there are no significant housing reports scheduled for release. On Tuesday, the Labor Department will release the Job Openings and Labor Turnover Survey (JOLTS). Scheduled for release on Thursday is the weekly jobless claims report and the consumer price index.
The Labor Department's Job Openings and Labor Turnover Survey (JOLTS) tracks month to month changes in job openings, hirings, and voluntary quits. Last month, JOLTS reported that 6.5 million jobs were open in August, while the number of layoffs, firings and voluntary quits dropped to 4.6 million. Year-over-year, the number of voluntary quits among private sector employees dropped a full percentage point to a rate of 2.2%.
The weekly jobless claims report tracks week to week changes in new and continuing unemployment claims. For the week ending 10/24, initial jobless claims dropped to a seasonally adjusted level of 751,000, the lowest level since mid-March. Continuing jobless claims sank by 709,000 week-over-week and reached a seasonally adjusted level of 7.76 million for the week ending 10/17.
The consumer price index tracks the changes in the average prices of a fixed basket of goods and services sold to final consumers. In September, the consumer price index rose 0.2%, marking the slowest pace of consumer inflation in four months. Used cars contributed to the majority of price inflation, jumping to 6.7% – the biggest increase in 51 years.
As employment levels begin to rise and jobless claims begin to fall, the economy is slowly starting to heal from coronavirus effects. The housing industry has been driving economic growth during the coronavirus pandemic, reaching some of the highest levels of sales in over a decade. With sales surging, it's important to get preapproved to make your offer more competitive against other buyers. Talk to us today to get started!
Sources: CNBC, MarketWatch, MarketWatch, MarketWatch