Market Recap: Housing Market Index Up, Housing Starts and Building Permits Jump, Existing Home Sales Jump
Blog posted On September 20, 2019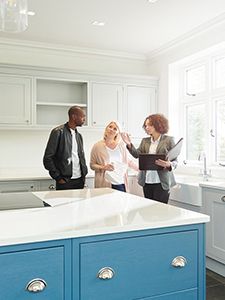 As expected, the Federal Open Market Committee (FOMC) voted to lower the benchmark interest rate by a quarter-point to a target range of 1.75% to 2%. Mortgage rates reacted by trending lower. The National Association of Home Builders' (NAHB) housing market index ticked upward. Housing starts and building permits each turned around. Existing home sales climbed to a 17-month high.
Home builder sentiment improved by one point to a level of 68 in September. Current sales conditions improved to a level of 75, sales expectations for the next six months dropped one point to a level of 70, and buyer foot traffic was unchanged at a level of 50. Home buyers have faced lack of available homes for sale over much of the past few years, specifically entry-level homes. Economist Doug Duncan explained entry-level buyers may be in luck in the coming year, since, "refreshingly, in the absence of existing stock, home builders appear to be increasingly focused on entry-level homes, as the median square footage of new single-family construction fell 4.3% in the second quarter."
Housing starts and building permits each saw increases in August, supporting improved home builder sentiment. Housing starts surged 12.3% to a seasonally adjusted annual rate of 1.364 million, a 12-year high. Annually, starts are up 6.6%. Building permits jumped 4.5% to a seasonally adjusted annual rate of 866,000 units. Although mortgage rates have trended lower, builders are still dealing with labor and land shortages, impacting growth.
Existing home sales or resales increased 1.3% month-over-month in August to a seasonally adjusted rate of 5.49 million. Annually, sales increased 2.6%, the second month of increases after sixteen straight months of annual declines. This month's data suggests the housing market may be turning around, possibly spurred by lower mortgage rates. National Association of Realtors chief economist, Lawrence Yun, commented, "having the mortgage rate low for several consecutive months is enticing buyers back into the market."
The Fed's September statement did not differ greatly from the Fed's July statement. One notable change was that household spending is "rising at a strong pace" but "business fixed investment and exports have weakened." Lower mortgage rates and more home building activity could mean a busy fall home buying season.
Sources: CNBC, CNBC, Econoday, MarketWatch, MarketWatch, Mortgage News Daily, The Wall Street Journal