Market Recap: Construction Spending Improves, Mortgage Apps Mixed, ADP Employment Report Beats Predictions
Blog posted On September 06, 2019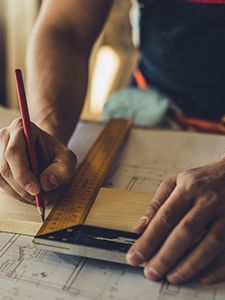 Markets were closed on Monday in observance of the Labor Day holiday. Mortgage rates continued their downward trend this week, touching down on year-long lows. Construction spending improved in July. New purchase application submissions were up, but refinance application submissions were down. The ADP employment report exceeded expectations.
US construction spending turned around in July, up 0.1% month-over-month. Annually, spending was down 2.7%. Gains were driven by investment in pubic construction projects, like spending on state and local government projects. Private residential construction also improved, up 1.4%, after a jump in single-family home building.
The weekly mortgage application survey returned mixed results for the week ending 8/30. New purchase applications increased 4.0% while refinance application submissions declined 7.0% for a composite decrease of 3.1%. Although lower rates have triggered refinance activity this summer, some homeowners and prospective home buyers are pausing their mortgage moves in lieu of trade tensions between the US and China.
In August, the ADP employment report showed the addition of 195,000 jobs, much higher than the 140,000 prediction. Chief economist at Moody's, Mark Zandi, commented, "businesses are holding firm on their payrolls despite the slowing economy. Hiring has moderated, but layoffs remain low."
Wall Street Journal analysts expect a quarter point rate cut rather than a half point rate cut in September, based on interviews with Fed officials and notes from recent speeches. Any rate cut will likely push already low mortgage rates even lower. If you want to know how today's low rates can save you money on your mortgage, try out our mortgage calculators.
Sources: CNBC, CNBC, CNBC, Econoday, MarketWatch, Mortgage News Daily