What to Expect to Pay for Closing Costs
Blog posted On August 27, 2020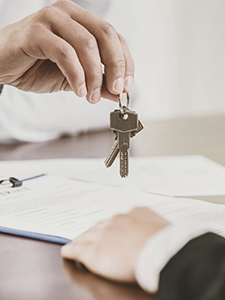 Any mortgage loan origination, for both a new purchase and a refinance, comes with closing costs. Closing costs cover things like inspections, any lender fees, attorney's fees, and other associated costs. Most first-time home buyers know they have to save for a down payment, but some may forget to budget for closing costs. Homeowners who are refinancing an existing loan to save money need to factor closing costs.
What do closing costs include?
Closing costs vary based on the type of transaction, your location, and your unique situation. When you're buying a home, your closing costs can include property-related fees, loan origination-related fees, mortgage insurance fees, title fees, and any property taxes, annual fees and insurance associated with your home purchase.
How much can you expect to pay?
Closing costs may range anywhere from 2% to 5% of the total purchase price. Personal finance website, Nerdwallet, outlined and estimated the costs for the following common closing costs:
Appraisal Fee ($300-$400): When you're buying a new home or refinancing an existing loan, you will need an appraisal so your lender can confirm the value of your home. If you've lived in your home for some time and made additions or upgrades, this appraisal will take those into account.
Home Inspection ($300-$500): The extent of the home inspections you need will vary but almost all lenders require home inspections, especially for government-backed mortgages like the FHA Loan.
Application Fee (varies): This covers things like credit checks and administrative fees required to process your application.
Attorney's Fee (hourly): Not all states require a real estate attorney, but you may wish to hire one for peace of mind. This fee will depend on the number of hours worked on your particular loan.
Prepaid Interest (based on loan amount): This includes the interest accrued from the date of the settlement to the first monthly mortgage payment and is due on closing.
Origination Fee (about 0.5% of loan amount): Can also be called the underwriting fee, administrative fee, or processing fee.
Discount Points (1 point costs 1% of the loan amount): If you choose to pay discount points, this fee will be due at closing. Buying discount points will lower your lifetime interest rate, but only makes sense if you plan to stay in your home.
Mortgage Insurance Application Fee (varies): If you are buying a home with less than a 20% down payment, you will need a private mortgage insurance (PMI) policy.
FHA, VA and USDA Fees (1% to 3.3%): Government-insured mortgages have varying fees depending on the agency with which you finance. Some agencies may allow you to finance closing costs into the loan.
Property taxes (two months' worth) depending on your location, you usually have to pay the first two months' worth of city and county taxes.
Upfront HOA fee (varies) if you are buying a home with a Homeowner's Association, you will have to pay any of these upfront costs.
Homeowners insurance (depends on home value and location) your homeowner's insurance not only protects you, it protects your lender before the settlement. If you live near the coast or in a flood zone, you may have to purchase additional flood insurance.
Title search fee (about $200) this is an important fee because it confirms that the person selling the house is the true owner and has no outstanding claims or liens against the property. It protects you and your lender.
Lender's title insurance (varies) additionally, lender's title insurance protects your lender if there are any errors related to the title search.
Owner's title insurance (0.5% to 1% of purchase price) likewise, owner's title insurance will protect you.
Can the seller pay closing costs?
When you're buying a home, the seller will pay closing costs also. Sellers typically pay real estate commissions, prorated real estate taxes, and transfer taxes. Depending on the circumstances of your transaction, the seller may also pay for things like a home warranty if they are providing one. In some cases, your agent may negotiate your seller pay additional fees like title preparation fees, but this depends on the specifics of your home purchase. When you refinance, you will of course be responsible for all closing costs.
Understanding what goes into the mortgage transaction is the best way for you to budget accordingly and be prepared. If you have any questions about the closing costs associated with your upcoming purchase or refinance, let us know.
Sources: Forbes, NerdWallet