Over Half of Millennial Home Buyers Finance with PMI
Blog posted On October 08, 2019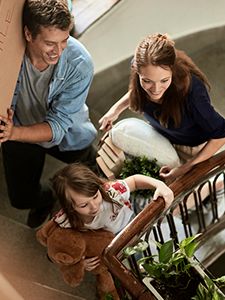 Private mortgage insurance or PMI is typically required when the home buyer finances with a conventional loan and puts down less than 20% for the down payment. Not to be confused with homeowner's insurance, private mortgage insurance is insurance for the lender, in case you default on your mortgage. PMI is usually added on top of the monthly mortgage payment and this extra cost can quickly add up, especially for first-time home buyers that may not fully understand PMI.
PMI can cost anywhere from 0.2% to 2.0% of the total mortgage loan amount depending on the down payment and the total loan amount. Realtor.com reports in 2018 the average Millennial starter home was $238,000. If you purchased that home with a down payment of $23,800 or 10% and financed your home with a 30-year mortgage of $214,200, your PMI could range anywhere from $73 to $400 each month, depending on your financial profile. A high debt-to-income ratio or low credit score could result in a higher PMI payment.
Can you avoid PMI?
The easiest way to avoid or lessen your monthly PMI payment is to try to put down a 20% down payment. Saving for a 20% down payment is one of the biggest barriers to homeownership today, especially for Millennial first-time home buyers. Rising rents and high levels of student debt make it difficult for prospective home buyers to save up to 20%.
In some cases, you may qualify for down payment assistance in the form of grants, second loans, or tax credits that can help you get closer to 20%. There are over 2,500 down payment programs available today at the federal, state, and local levels. Visit downpaymentresouce.com or ask a loan officer to find out about down payment programs in your area.
You can also use HomeFundIt, the digital down payment gifting platform that enables friends and family to contribute to your down payment safely and compliantly. All gifts you receive will be documented through the platform and credited to your down payment when you are ready to buy a home. Visit homefundit.com to learn more about growing your down payment.
Will PMI last forever?
If you are unable to accumulate a 20% down payment before you buy your home, don't worry. Unlike the Mortgage Insurance Premium (MIP) that goes with an FHA Loan, PMI does not last forever. Once you have built at least 22% equity in your home, your loan servicer is required to drop PMI. If you are proactive, and reach out to your lender, you may be able to request they drop PMI once you've built 20% equity.
Your home equity is based on the original appraised value of your home. Be sure to track your home price appreciation. If your home value increases in value, you could see an equity bump. Stay in touch with your lender to address this if it comes up.
If you are buying a home with less than a 20% down payment, talk to your lender about PMI. Estimate how much you will owe and set a budget ahead of time. Planning for PMI now prevents unwelcome surprises later.
Sources: Money.com