Market Recap: Job Openings Hold Steady, Mortgage Applications Jump, Consumer Price Index Increases
Blog posted On June 14, 2019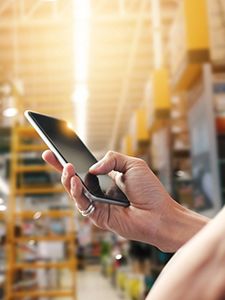 Mortgage rates have not moved significantly up or down this week, ahead of next week's Federal Open Market Committee (FOMC) meeting. Both new purchase and refinance mortgage application submissions surged amidst low mortgage rates. The Labor Department's Job Openings and Labor Turnover Survey (JOLTS) showed job openings declined slightly. The consumer price index increased marginally.
Job openings declined slightly in April, to a level of 7.449 million, still greater than the hiring rate of 5.697 million. The quits rate was unchanged at a 2.3%, indicating limited job movement. Employers have struggled in recent months to find skilled workers to fill open positions. The unemployment rate is at a historically low level, and the data shows most US workers are not moving.
The Mortgage Bankers Association weekly mortgage application survey increased substantially as home buyers and homeowners take advantage of lower mortgage rates. New purchase application submissions are up 10.0% and refinance application submissions jumped 47.0% for a composite increase of 26.8%. Joel Kan, MBA's associate vice president of economic and industry forecasting, commented on recent mortgage rates, "Mortgage rates for all loan types fell by a sizable margin for the second straight week, pulled down by trade tensions with China and Mexico."
The consumer price index increased 0.1% month-over-month and 1.8% year-over-year in May. Excluding more volatile food and energy costs, the index is still up 0.1% month-over-month and 2.0% year-over-year. The data was in part influenced by lower vehicle and gasoline prices.
Last week's jobs report combined with a weaker consumer price index has increased the odds of a July rate hike. Whether the FOMC lowers rates or maintains the same course of action, mortgage rates are historically low. If you're interested in joining the home buyers and homeowners taking advantage of lower rates, try our free mortgage calculator to estimate your mortgage payment.
Sources: Bloomberg, CNBC, Econoday, MarketWatch, MarketWatch, Mortgage News Daily