Market Recap: Job Openings Down, Mortgages Apps, Consumer Credit Mixed
Blog posted On October 09, 2020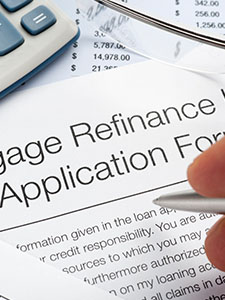 Mortgages rates trended slightly upward this week but continue to come in at historic lows. Job openings slipped marginally. New purchase mortgage application submissions declined while refinance applications surged. Revolving consumer credit dropped but nonrevolving credit increased.
The Labor Department's Job Openings and Labor Turnover Survey (JOLTS) reported the number of job openings dropped from 6.7 million in July to 6.5 million in August. With the U.S. Census hiring nearly 250,000 workers for the once-in-a-decade survey, the hiring rate was slightly inflated to a rate of 5.9 million. The number of layoffs, firings and voluntary quits dropped to 4.6 million in August. Year-over-year, the number of voluntary quits among private sector employees dropped a full percentage point to a rate of 2.2%. Fewer people are quitting their jobs due to the economic uncertainty of the coronavirus and upcoming election.
For the week ending 10/2, mortgage application submissions saw a composite decrease of 3%. Though new purchase application submissions fell 2% week-over-week, they increased 21% year-over-year. Refinance application submissions jumped to the highest volume since mid-August, with an 8% increase week-over-week, and a 50% increase year-over-year. Most likely, the increase in refinance application submissions resulted from yet another downward trend in mortgage rates last week.
Consumer credit was predicted to jump $14.7 billion in August but actually fell $7.2 billion. Total consumer credit dropped at a seasonally adjusted rate of 2.1%. Revolving credit dropped 11.3% to hit a three-year low of $985 billion. On July 31, the government stopped paying $600 supplemental weekly benefits for the unemployed, which likely limited consumer spending in August. Nonrevolving credit, including school and car loans, rose $2.2 billion – only a 0.8% increase from July.
Many market levels have evened out as the spread of coronavirus has started to slow. Mortgage rates have continued to remain at historically low levels, causing many home buyers and homeowners to take advantage of the opportunity. Refinancing your mortgage is a great way to save on interest and lower your monthly payments. If you'd like to act now, while rates are low, talk to us today and you can be well on your refinancing way!
Sources: Bloomberg, CNBC, Federal Reserve, MarketWatch, Mortgage News Daily