Market Recap: Home Price Appreciation Decelerates, Existing Home Sales Surge, New Home Sales Climb
Blog posted On July 24, 2020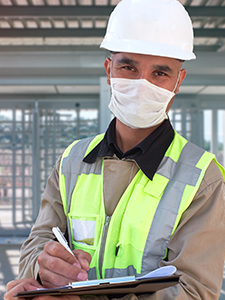 Mortgage rates remain historically low ahead of next week's Federal Open Market Committee (FOMC) meeting. The Federal Housing Finance Agency (FHFA) released its house price index and showed a month-over-month deceleration in home price appreciation. Both existing home sales and new home sales jumped.
The FHFA home price index slipped 0.3% from April to May but appreciated 4.9% year-over-year. Since the data lags by one month, May's figure represents contracts that were signed during April, when many regions still faced stay-at-home orders.
Existing home sales, or resales, make up the majority of real estate transactions. Existing home sales surged in June, up 20.7% month-over-month, the largest month-over-month gain since 1968. Despite the positive numbers, resales still dropped 11.3% year-over-year. National Association of Realtors (NAR) chief economist commented, "the housing market is hot, red hot, based on the data and the anecdotal prevalence of multiple offers."
New home sales, or the sales of newly constructed homes, also increased in June, climbing 13.8% month-over-month to a seasonally adjusted annual rate of 776,000, the highest level in almost thirteen years. May's figure was also revised upward. Home builders are busy replenishing housing inventory. Buyer demand is strong and fewer homes are on the market as some sellers have postponed plans to move.
Based on June's report, the housing market is reinvigorated, home buyers and sellers are busy, and residential real estate continues to be a bright spot in the slowed economy. Many metros are seeing especially competitive markets with strong buyer demand and fewer homes for sale. If you're planning to buy, talk to a loan officer first. Making an offer with a mortgage preapproval letter could make the difference between getting your offer accepted or passed over.
Sources: Advisor Perspectives, Bloomberg, Econoday, MarketWatch, Mortgage News Daily, The Wall Street Journal