Market Recap: Home Builder Sentiment Hits Record High, Housing Starts Rise, Building Permits Unchanged, Existing Home Sales Climb
Blog posted On November 20, 2020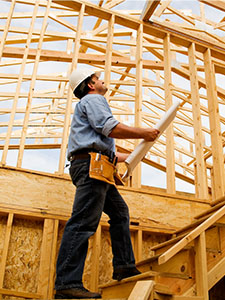 Mortgage rates trended downward this week, touching some of the lowest levels in the past 12 months. The housing market sentiment index surged to another record high. Housing starts jumped while building permits remained unchanged. Existing home sales reached the highest annual rate since 2006.
The National Association of Home Builders (NAHB) released another record-breaking housing market sentiment index this past week. In October, the index reached a high of 85, but in November, it jumped five points and reached a new record high of 90. This marked the fourth consecutive month that home builder confidence has broken a record high, showing a positive outlook for the housing market's future. Home buyers are seeking more homes in the suburbs due to coronavirus concerns, but the number of existing homes for sale has not increased, creating an ideal market for home builders and new construction.
Home builders started construction on new homes at a seasonally adjusted rate of 1.53 million in October. This 4.9% increase in month-over-month starts primarily resulted from a 6.4% gain in single-family starts. Multifamily starts dropped by 3.2% month-over-month, and building permits remained unchanged at a seasonally adjusted rate of 1.55 million. As more Americans are seeking more space in single-family suburban homes, more home builders are seeing rising demand for new construction. "Demand has been boosted by record-low mortgage rates and a sudden shift in preferences toward larger homes with more space outside the core of major cities," said Robert Kavcic, senior economist at BMO Capital Markets.
Existing home sales jumped 4.3% from September to October – reaching an annual gain of 26.6%, or 6.85 million units, seasonally adjusted. This climb in sales marked the highest annual pace recorded in 14 years and came close to the highest pace ever – 7.1 million units. According to Lawrence Yun, the chief economist for the National Association of Realtors, the surge in sales has now offset the losses caused by the coronavirus earlier this Spring. Historically low mortgage rates have been flooding the housing market with eager buyers. However, there are concerns about rising home prices and potentially higher mortgage rates in the Spring.
Despite the slight increase in prices, the housing market is going strong. Mortgage rates continue to trend downward, giving home buyers more purchasing power and more incentive to buy now. As home builders increase the number of available homes for sale, home prices will likely begin to drop. Let us know if you would like to talk more about the advantages of buying now.
Sources: CNBC, MarketWatch, MarketWatch, MarketWatch, Mortgage Daily News