Market Recap: Consumer Price Index Down, Mortgage Applications Slow, Retail Sales Surge
Blog posted On October 16, 2020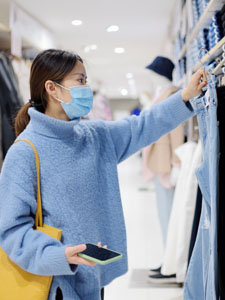 Mortgage rates trended downward this week and touched some of the lowest levels in the past 12 months. The consumer price index showed the smallest increase since May. Mortgage application submissions dropped slightly. Retail sales rose for the fifth month in a row.
The consumer price index rose 0.2% in September, as expected. The small increase marked the slowest pace of consumer inflation in four months. The majority of price inflation in September was attributed to the cost of used cars, which jumped 6.7% – the biggest increase in 51 years. Over the summer, used-vehicle sales surged – most likely due to the pandemic-related aversion toward public transportation. As the economic shock from the coronavirus pandemic begins to fade, the price of goods and services is settling to a more stable level.
For the week ending 10/9, mortgage application submissions saw a composite decrease of 0.7%. Though new purchase application submissions dropped 2% week-over-week, they were still up 24% year-over-year. Refinance application submissions slipped 0.3% from their 8% gain the week ending 10/2. "Housing supply is a challenge for many aspiring buyers, but activity should continue to stay strong the rest of the year," says Joel Kan, associate vice president of economic and industry forecasting at the MBA.
In September, retail sales climbed for the fifth month in a row. Though economists had predicted an increase of 1.2%, sales jumped 1.9% – much higher than August's 0.6% increase. Large contributors to the overall increase include clothing, restaurant, and auto purchases. As the school year started and the weather began to cool down, many people headed to the stores for new wardrobe additions, causing an 11% increase in clothing sales. Overall, retail sales have returned to precrisis levels more quickly than anticipated. The economy is expanding at a faster pace than expected, but many economists question how long this momentum will last.
As the weather cools down, more people are going to be spending more time indoors. With distance learning and remote work, many home buyers have been searching for larger homes. However, low mortgage rates don't only benefit those seeking more space. More time spent in the house probably has meant more time cleaning the house. If the pandemic has helped you realize you don't need all of that space anymore – and you don't want to clean all of that space anymore – let us know. Whether you're looking to upgrade or downsize, we know we have the right loan options for you.
Sources: Bloomberg, CNBC, Econoday, MarketWatch, MarketWatch, Mortgage Daily News