Market Recap: Consumer Borrowing Accelerates, Mortgage Apps Up, Job Openings Increase
Blog posted On September 11, 2020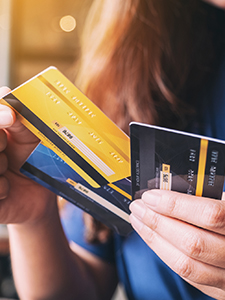 Mortgage rates trended downward this week and remain within a historically low range. Consumer borrowing accelerated to a pre-pandemic pace. Both new purchase and refinance mortgage application submissions increased. Job openings increased for the third straight month.
Total consumer credit increased at a rate of 3.6% from June to July, as outstanding debt increased by $12.3 billion. Revolving credit, like monthly credit card debt, fell slightly at a rate of 0.4% month-over-month. However, nonrevolving credit like car and student loans increased at a rate of 4.8% month-over-month. Steady consumer borrowing suggests the economy is recovering after pandemic-related shutdowns earlier this year.
Both new purchase and refinance application submissions increased for the week ending 9/4, for a composite increase of 2.9%. New purchase applications jumped 3.0% and refinance applications also climbed 3.0%. The end of the summer typically marks the slowdown of home buying and selling, however, after a stalled spring buying and selling season, housing professionals expect activity to continue into the fall.
The Labor Department's Job Openings and Labor Turnover Survey (JOLTS) showed the third straight month of increases in July with 6.618 million job openings available. The hiring rate declined slightly to a level of 5.79 million. This figure does not include rehires of laid off or furloughed workers.
Low mortgage rates will likely continue to motivate home buyers and homeowners looking to refinance and housing professionals are expecting multiple offers on homes for sale. Mortgage preapproval helps buyers make a stronger offer by showing sellers they have already started the financing process. If you have any questions about getting prequalified, let us know.
Sources: CNBC, Econoday, MarketWatch, MarketWatch, Mortgage News Daily