Market Recap: Construction Spending Up, Mortgage Application Submissions Down, ADP Employment Growth Slow
Blog posted On September 04, 2020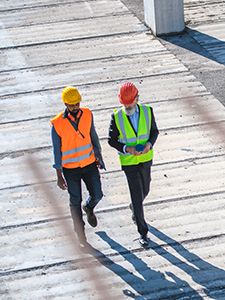 Mortgage rates trended lower this week and are expected to stay low. Overall US construction spending increased marginally, but residential spending increased substantially. Both new purchase and refinance application submissions declined. The ADP Employment report showed hiring has tapered off.
US construction spending inched up 0.1% month-over-month in July, after several months of declines. Spending on private projects rose 0.6%, with residential spending specifically jumping 2.1%. Record low mortgage rates have motivated buyers and limited for sale inventory has spurred new home construction. Spending on public projects, however, declined 1.3%.
Mortgage application momentum slowed down for the week ending 8/28. New purchase application submissions dropped 0.2% and refinance application submissions fell 3.0% for a composite decrease of 2.0%. However, total mortgage application volume is up 35% from this time last year.
The ADP Employment report showed the addition of 428,000 jobs in August as hiring continues to slow down. Large businesses added almost 300,000 new jobs in August, while small businesses added a marginal 52,000 jobs. The data suggest a slow recovery as businesses reopen in a post-coronavirus shutdown era.
In recent months, mortgage rates have touched 12-month lows and many home buyers and homeowners are rushing to make mortgage moves. Home builders are busy working to replenish many inventory starved markets. When you buy an existing home, your home is move-in ready, but when you build a new home, you can get almost exactly what you want. If you have any questions about buying versus building, let us know.
Sources: CNBC, Econoday, MarketWatch, MarketWatch, Mortgage News Daily, Reuters