Market Recap: Construction Spending Down, Mortgage Apps Mixed, ADP Employment Report Sheds More Jobs
Blog posted On June 05, 2020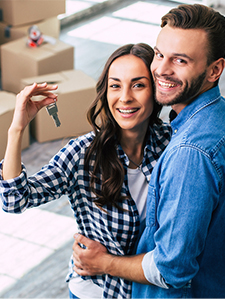 Mortgage rates have not moved significantly this week and remain historically low. US construction spending declined; however, the decline was less than expected. New purchase mortgage application submissions increased but refinance application submissions decreased. The ADP employment report showed the loss of 2.76 million jobs.
US construction spending declined 2.9% month-over-month in April, much less than forecasted. Residential construction spending, specifically, declined 4.5%. Analysts expect construction spending to weaken further into May and June as the industry reacts to the coronavirus pandemic.
The Mortgage Bankers Association (MBA) weekly mortgage application survey returned mixed results for the week ending 5/29. New purchase application submissions jumped 5.0% and refinance application submissions declined 9.0% for a composite decrease of 3.9%. MBA economist, Joel Kan, explained, "the pent-up demand from home buyers returning to the market continues to support a recovery from the weekly declines observed earlier this spring."
The ADP employment report showed the loss of 2.76 million jobs in May, more than April's figure. Small businesses lost 435,000 jobs, medium-sized companies cut 722,000 jobs, and large firms reduced 1,604,000 jobs. Many industries have suffered from coronavirus-related closures, especially travel and hospitality. However, the worst may be over. Ahu Yildirmaz, co-head of the ADP Research Institute, stated, "While the labor market is still reeling from the effects of the pandemic, job loss likely peaked in April, as many states have begun a phased reopening of businesses."
Low mortgage rates continue to motivate home buyers who may have paused their search due to coronavirus closures. Much of the mortgage process can be completed over the phone or online including mortgage preapproval. If you're interested in making a new purchase or refinancing a current loan, let us know.
Sources: CNBC, CNBC, Econoday, MarketWatch, MarketWatch, Mortgage News Daily, Reuters