Market Forecast: Pending Home Sales Index, Case-Shiller Home Price Index, and US Construction Spending
Blog posted On June 29, 2020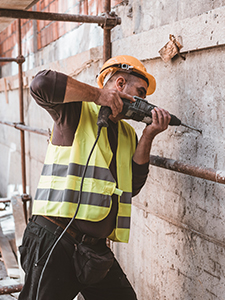 Mortgage rates remained historically low last week and will likely stay low through the end of the year. This week, there are several important housing reports scheduled for release this week, including the pending home sales index, the S&P CoreLogic Case-Shiller home price index, and US construction spending.
The pending home sales index tracks month-to-month changes in the number of homes that are under contract but not yet closed. Typically, it can take four to six weeks for a contract to close. In April, pending home sales dropped 21.8% month-over-month and 33.8% year-over-year, the steepest decline since 2001. The data was likely impacted by stay-at-home orders and social distancing restrictions. National Association of Realtors (NAR) chief economist, Lawrence Yun, predicted sales will turn around, stating, "in the coming months, buying activity will rise as states reopen and more consumers feel comfortable about home buying in the midst of the social distancing measures."
The Case-Shiller home price index tracks changes in the value of homes involved in two or more sales transactions across twenty major metropolitan areas throughout the country. The data, which lags by one month, showed home prices increased 0.5% month-over-month in March. Annually, the 20-city index was up 3.5%. Home price appreciation trends are not likely to be significantly impacted by the pandemic. Managing director and global head of index investment strategy at S&P Dow Jones Indices, Craig Lazzara, explained, "housing prices continue to be remarkably stable. March results were broad-based. Prices rose in each of the 19 cities for which we have reported data, and price increases accelerated in 17 cities."
US construction spending counts total spending on private and public construction projects. In April, total construction spending dropped 2.9% month-over-month. Residential construction, specifically, declined 4.5% month-over-month. Economists expect soft spending in the coming months as construction activity recovers following the coronavirus pandemic.
Real estate activity has started to pick back up as cities and states start to reopen and home buyers resume shopping. Many real estate professionals expect a busy home buying and selling season this summer after a Spring slowed by the coronavirus pandemic.
Sources: CNBC, Econoday, MarketWatch, MarketWatch, MarketWatch, Mortgage News Daily