Market Forecast: Mortgage Apps, Housing Market Index, Housing Starts and Building Permits
Blog posted On April 13, 2020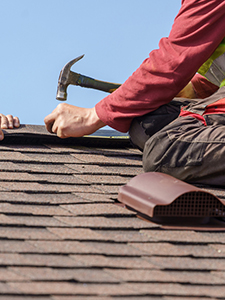 Overall, average mortgage rates continue to hover around historic lows, though they have experienced some volatility in recent weeks. Coming up this week, the National Association of Home Builders (NAHB) will release its housing market sentiment index. Housing starts and building permits are also scheduled for release. The Mortgage Bankers Association (MBA) weekly mortgage application survey comes out on Wednesday.
Last week, the weekly mortgage application survey declined, a composite 17.9%. New purchase mortgage application submissions dropped 12.0% and refinance application submissions fell 19.0%.
The NAHB housing market index declined by two points in March to a level of 72. Any reading above 50 is considered positive. Current sales conditions slipped to 79, sales expectations for the next six months fell to 75, and buyer foot traffic dipped to 56. This month's report will likely show the full extent of coronavirus's impact on home building. NAHB chief economist commented, "it is important to note, half of the builder responses in the March HMI were collected prior to March 4, so the recent stock market declines and the rising economic impact of the coronavirus will be reflected more in next month's report."
Housing starts track ground broken on residential projects and building permits track permits issued. In February, housing starts fell 1.5% month-over-month to a seasonally adjusted rate of 1.599 million units. Annually, however, starts were up 39.2%. Building permits declined 5.5% month-over-month to a seasonally adjusted annual rate of 1.464 million units. This data is likely to be impacted by coronavirus slowdowns.
Although parts of the home buying process have changed, mortgage banks and lenders are still fully operational. Some Realtors and real estate agents have also adjusted to virtual tours or video tours. Through our mobile app or online application, you can complete most of the mortgage process online from the comfort of home. Let us know if you have any questions.
Sources: CNBC, CNBC, CNBC, Econoday, MarketWatch, Mortgage News Daily