Market Forecast: Job Openings, Mortgage Apps, and Consumer Price Index
Blog posted On August 10, 2020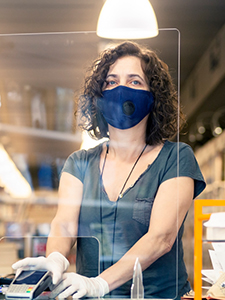 Mortgage rates continue to plunge to historic lows and will likely stay low through the end of the year. This week, the only significant housing report will be the Mortgage Bankers Association (MBA) weekly mortgage application survey. Other market-moving reports include the Labor Department's Job Openings and Labor Turnover Survey (JOLTS) and the consumer price index.
The JOLTS report shows month-to-month changes in job openings, hirings, and voluntary quits. In May, job openings turned around, increasing 8% month-over-month to approximately 5.4 million. Hirings increased to 6.5 million and the layoff rate fell to 1.4%. Voluntary separations also declined to 4.14 million. As economies reopen and businesses staff up, job openings may continue to increase.
Both new purchase and refinance mortgage application submissions dropped for the week ending 7/31, after several weeks of increases. New purchase application submissions declined 1.8% and refinance application submissions fell 6.8% for a composite decrease of 5.1%. MBA Associate Vice President, Industry Surveys and Forecasts, Joel Kan, noted less first-time home buyers were shopping, commenting, "Purchase loan balances continued to climb, which is perhaps a sign that the still-weak job market and tighter credit for government loans are constraining some first-time home buyers."
The consumer price index tracks month-to-month changes in the costs of a fixed basket of goods and services. Core CPI is used by the Federal Open Market Committee (FOMC) to gauge inflationary trends. In June, the consumer price index jumped 0.6%, driven by higher gas prices. Still, the annual rate of inflation remains below 1%, well below the FOMC's 2% target rate.
Mortgage rates are expected to continue to stay low in the coming months. If you are interested in buying a new home or refinancing an existing home loan, let us know.
Sources: CNBC, CNBC, Econoday, MarketWatch, MarketWatch, Mortgage News Daily