Market Forecast: Construction Spending, Mortgage Apps, ADP Employment Report
Blog posted On August 31, 2020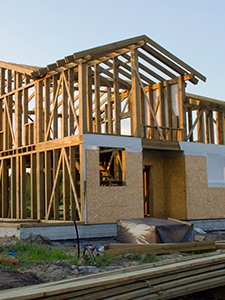 Mortgage rates trended slightly upward last week, but overall remain historically low. This week, the US construction spending report is scheduled for release. The Mortgage Bankers Association (MBA) weekly mortgage application survey comes out on Wednesday, along with the ADP employment report.
The US construction spending report tracks total spending on public and private construction projects. In June, total construction spending fell 0.7% month-over-month to a level of $1.355 trillion. Year-over-year, however, spending is slightly up, 0.1%. Spending on residential projects specifically dropped 1.5%.
Despite record low mortgage rates, the weekly mortgage application index showed a composite decrease of 6.5% for the week ending 8/21. New purchase mortgage application submissions edged up 0.4% and refinance application submissions dropped 10.0%. The drop in refinances may have been impacted by the Federal Housing Finance Agency's (FHFA) recent announcement to add a 0.5% adverse market refinance fee to refinance transactions, set to be implemented on September 1st, 2020. However, last week, the FHFA reversed course and delayed the adverse market refinance fee until December 1st, 2020.
The ADP employment report is based on data from approximately 400,000 US businesses employing approximately 23 million employees nationwide. In July, the ADP employment report added 167,00 jobs. Small businesses added 63,000 jobs, medium-sized companies lost 25,000 jobs, and large firms added 129,000 jobs. The labor market has struggled in recent months due to the coronavirus pandemic. July's data suggests businesses are starting to reopen and actively hire again.
With the adverse market refinance fee delayed, many homeowners may be rushing to refinance and lock in a lower rate with no extra fee. If you've been thinking about a refinance let us know. Even if you financed a home in the past few years, you may still be able to lower your payment with a lower mortgage rate.
Sources: CNBC, Econoday, MarketWatch, Mortgage News Daily, PR Newswire, Reuters