Market Forecast: Case-Shiller Home Price Index, Pending Home Sales Index, and Federal Open Market Committee Meeting
Blog posted On April 29, 2019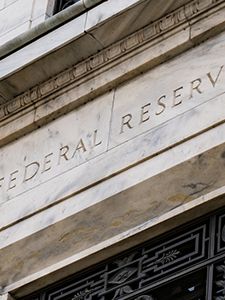 Mortgage rates did not move significantly last week, continuing to hover near year-long lows. This week, the Federal Open Market Committee (FOMC) will meet on Tuesday and Wednesday. The S&P CoreLogic Case-Shiller home price index and pending home sales index are also scheduled for release.
The Case-Shiller home price index tracks monthly changes in the value of homes that have been involved in two or more sales transactions across twenty major metropolitan areas throughout the United States. In January, the 20-city index appreciated 0.1% month-over-month and just 3.6% year-over-year. Only Las Vegas posted a double-digit annual increase followed by Phoenix, up 7.5% year-over-year and Minneapolis, up 5.1% year-over-year.
The FOMC will meet on Tuesday and Wednesday of this week. In his statement following the March meeting, Federal Reserve Chair Jerome Powell suggested the Fed would hold off on interest rate hikes for the rest of the year. From the minutes, the benchmark rate to be left unchanged this year, though some noted that it "could shift in either direction."
The pending home sales index tracks homes that are under contract but not yet closed. Typically, it takes four to six weeks for a contract to close. In February, pending home sales dropped 1% month-over-month. By region, sales increased only in the West, up 0.5% month-over-month. The Northeast, Midwest, and South each declined.
Although the Federal Reserve has suggested they will be pausing, some of the Fed's key indicators suggest that further rate hikes may be warranted soon. Following this week's meeting, we may have a clearer vision of what lies ahead.
Sources: CNBC, CNBC, Econoday, HousingWire, MarketWatch, Mortgage News Daily